Feb 11 2013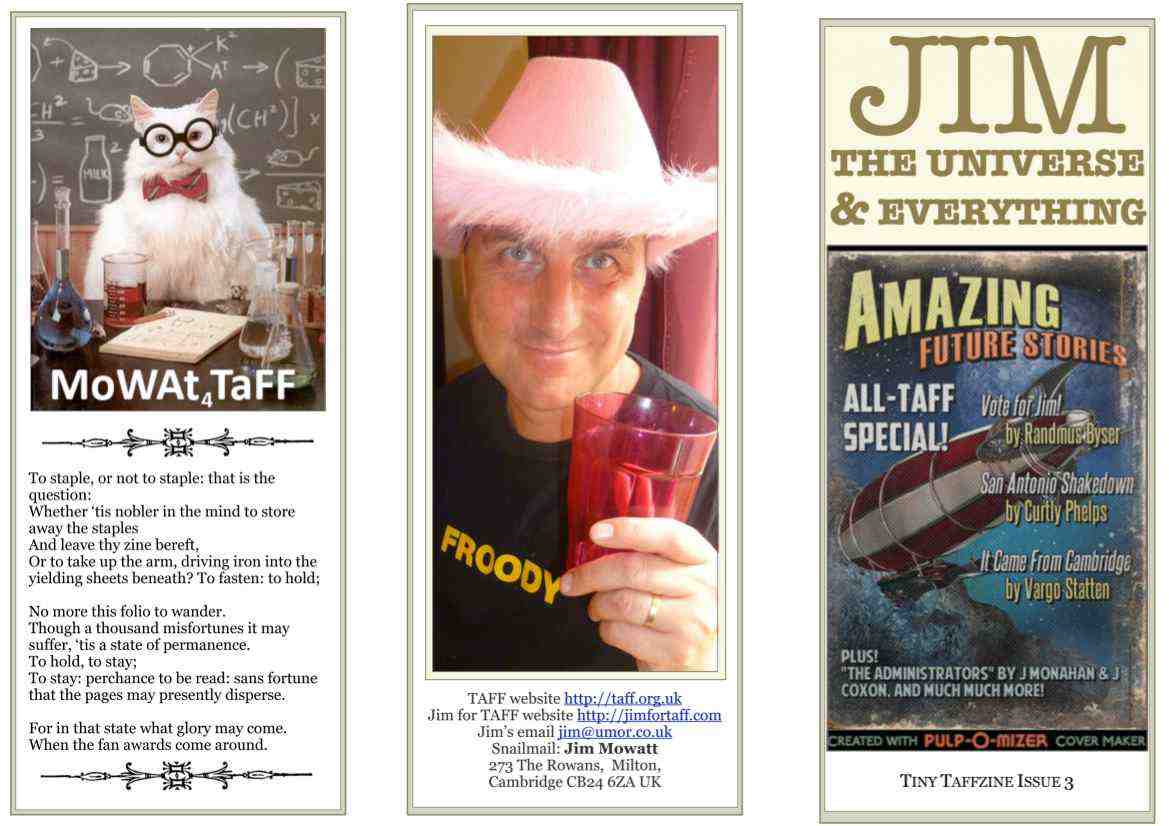 The third issue of Jim, the Universe and Everything or the Tiny TAFFzine as it has become known is now available on this site and on efanzines.com.
In this issue Jim tells the tale of fan fund visitors to the fair city of Cambridge. First there was Jacq Monahan under the TAFF banner and then Kylie Ding as GUFF delegate. He managed to punt both of them under a tree in the shadow of St John's College. Jim also gets into a bit of soliloquy over staples.
We have 2 different sizes available on jimfortaff.com for U.S. letter size paper and the A4 size.
On efanzines.com you can access it via http://efanzines.com/TinyTAFF/index.htm
Please feel free to print out and distribute to anyone you feel may be interested.